Arcade1Up Infinity Electronic Games Table (DRAWN 27.11.23)
| Winner Name | Ticket Number | Draw Date |
| --- | --- | --- |
| Jill Bertram | 763 | 27/11/2023 |
Live Facebook Draw
£

1.10
per Entry
150
Max. per Person
1260
Max. Entries
Description
This electronic board game table brings digital versions of both classic and iconic board games built into your very own gaming coffee table. Featuring the likes of Hasbro's Monopoly™, Trivial Pursuit™ as well as puzzles, card games and many other mini-games* - this electronic board game table will bring modernised gameplay to your old classics whilst letting you discover new family favourites!
The 32" inch screen on the Infinity Game Table includes a HD Touchscreen, personalised dynamic zoom viewing, responsive tactile feedback as well as Wi-Fi connectivity and online play. Head over to the built-in app store to access an ever-expanding selection of downloadable games and interactive content to level up your board gaming nights!
One Place. Lots of Games. Infinite Fun.
* Some games included are USA variants
1-400
401-800
801-1200
1201-1600
| Ticket Number | Date | Name |
| --- | --- | --- |
| 1 | 2023-11-23 08:39:29 | Selina Booth |
| 2 | 2023-11-22 11:54:09 | Siobhan Murdoch |
| 3 | 2023-11-21 18:41:40 | 🍀 Mike Taylor 🍀 |
| 4 | 2023-11-21 18:41:40 | 🍀 Mike Taylor 🍀 |
| 5 | 2023-11-20 17:15:42 | Never win a feckin thing 🤯 |
| 6 | 2023-11-23 08:31:35 | Karen |
| 7 | 2023-11-21 18:41:40 | 🍀 Mike Taylor 🍀 |
| 8 | 2023-11-21 18:41:40 | 🍀 Mike Taylor 🍀 |
| 9 | 2023-11-22 13:28:23 | Michael Sturrock |
| 10 | 2023-11-22 20:42:22 | Wanda Martin |
| 11 | 2023-11-21 18:41:40 | 🍀 Mike Taylor 🍀 |
| 12 | 2023-11-20 16:42:22 | 🏵🌼🏵 Copie 65 🏵🌼🏵 |
| 13 | 2023-11-21 05:35:33 | Heather Mak |
| 14 | 2023-11-21 10:34:07 | Mollymoo |
| 15 | 2023-11-20 17:31:12 | Hot Stuff |
| 16 | 2023-11-20 17:31:12 | Hot Stuff |
| 17 | 2023-11-20 16:55:16 | MARK H🍀 |
| 18 | 2023-11-20 17:31:12 | Hot Stuff |
| 19 | 2023-11-20 17:41:03 | Mambo number 5 |
| 20 | 2023-11-20 17:41:03 | Mambo number 5 |
| 21 | 2023-11-20 17:41:03 | Mambo number 5 |
| 22 | 2023-11-20 17:41:03 | Mambo number 5 |
| 23 | 2023-11-20 17:41:03 | Mambo number 5 |
| 24 | 2023-11-20 17:41:03 | Mambo number 5 |
| 25 | 2023-11-21 20:15:49 | Luke Kelly |
| 26 | 2023-11-21 19:39:53 | Owen's Mummy |
| 27 | 2023-11-21 12:48:25 | Peter Ferries |
| 28 | 2023-11-22 11:14:32 | Kathleen Gabriel |
| 29 | 2023-11-21 12:48:25 | Peter Ferries |
| 30 | 2023-11-23 18:23:43 | Nadine Scrimger |
| 31 | 2023-11-21 12:48:25 | Peter Ferries |
| 32 | 2023-11-21 23:36:52 | Opps I did it again! 🫢 |
| 33 | 2023-11-22 13:28:23 | Michael Sturrock |
| 34 | 2023-11-20 17:34:59 | Karl Brownell |
| 35 | 2023-11-23 15:58:53 | Michelle Mooney |
| 36 | 2023-11-23 22:05:23 | Claire Gordon |
| 37 | 2023-11-22 12:30:35 | Amy Robertson |
| 38 | 2023-11-22 19:26:42 | Ian Robb |
| 39 | 2023-11-24 08:09:26 | Arlene Porteous |
| 40 | 2023-11-20 21:56:21 | Big G 🦍 |
| 41 | 2023-11-20 16:41:10 | Lee Jones |
| 42 | 2023-11-23 07:45:52 | DaveB |
| 43 | 2023-11-23 08:55:31 | Ya beauty! |
| 44 | 2023-11-20 16:43:36 | Faye Grant |
| 45 | 2023-11-22 16:08:19 | stevie |
| 46 | 2023-11-20 16:43:36 | Faye Grant |
| 47 | 2023-11-23 10:08:55 | STEVEN AIKMAN |
| 48 | 2023-11-20 16:41:05 | Erin Lodge |
| 49 | 2023-11-22 12:32:00 | Karen |
| 50 | 2023-11-21 14:27:22 | Woohoo 🥳 🥳🥳 |
| 51 | 2023-11-21 11:03:23 | Granda Graeme 1971 |
| 52 | 2023-11-22 10:18:33 | Martin West |
| 53 | 2023-11-22 20:07:37 | Jennifer Nicoll |
| 54 | 2023-11-20 18:40:31 | Rachael Leighton |
| 55 | 2023-11-20 16:54:37 | Jason Clark |
| 56 | 2023-11-22 20:40:15 | Simon Duncan |
| 57 | 2023-11-21 20:47:52 | Verity McMartin |
| 58 | 2023-11-24 06:42:06 | Richard Pirie |
| 59 | 2023-11-21 18:41:40 | 🍀 Mike Taylor 🍀 |
| 60 | 2023-11-22 12:46:23 | Susan Walker |
| 61 | 2023-11-22 09:29:11 | Samantha Will |
| 62 | 2023-11-20 21:43:27 | Peter White |
| 63 | 2023-11-21 08:12:06 | Jordan Lennox |
| 64 | 2023-11-22 12:08:28 | Zoe Urquhart |
| 65 | 2023-11-22 17:53:02 | linda butler |
| 66 | 2023-11-22 18:04:40 | Buster Hoop |
| 67 | 2023-11-23 18:09:50 | Shirley Marshall |
| 68 | 2023-11-23 10:08:02 | Thomas Frisken |
| 69 | 2023-11-22 15:05:53 | Caitlin Gordon |
| 70 | 2023-11-21 21:03:16 | Stuart Skene |
| 71 | 2023-11-21 17:12:35 | Claire Hutton |
| 72 | 2023-11-23 08:32:19 | anne wood |
| 73 | 2023-11-22 20:38:20 | John Roy |
| 74 | 2023-11-21 12:23:08 | Jenna Docherty |
| 75 | 2023-11-20 18:12:33 | Marshall Reid |
| 76 | 2023-11-20 18:12:33 | Marshall Reid |
| 77 | 2023-11-22 18:23:12 | Caroline Smith |
| 78 | 2023-11-23 22:31:09 | Lynsey Martin |
| 79 | 2023-11-22 22:11:46 | Connor Clark |
| 80 | 2023-11-24 03:50:34 | Kev Broon |
| 81 | 2023-11-23 13:09:54 | YES PLEASE! |
| 82 | 2023-11-20 17:27:30 | Madras |
| 83 | 2023-11-24 10:31:36 | Steven Young |
| 84 | 2023-11-24 00:50:14 | Lisa McGregor |
| 85 | 2023-11-21 14:19:02 | Kathleen Gellie |
| 86 | 2023-11-23 21:49:21 | Heather Muir |
| 87 | 2023-11-23 20:26:56 | Derek Downie |
| 88 | 2023-11-24 08:35:29 | Kathleen Gabriel |
| 89 | 2023-11-23 17:53:13 | Shaun Craig |
| 90 | 2023-11-22 16:55:45 | Karen Gray |
| 91 | 2023-11-22 19:44:08 | 🤞🏼Lucky Violet 💜 |
| 92 | 2023-11-22 14:25:19 | Kirsty Gunn |
| 93 | 2023-11-23 08:45:25 | Rebekah Mackenzie |
| 94 | 2023-11-22 15:05:53 | Caitlin Gordon |
| 95 | 2023-11-22 18:14:20 | Emma Fraser |
| 96 | 2023-11-23 17:15:55 | Lee Noble |
| 97 | 2023-11-24 08:56:20 | What… no waaaaayyyyy!!! |
| 98 | 2023-11-23 17:22:43 | Diane Wisely |
| 99 | 2023-11-22 13:28:23 | Michael Sturrock |
| 100 | 2023-11-21 11:22:04 | Emma McKenzie |
| 101 | 2023-11-21 17:23:55 | Jos |
| 102 | 2023-11-21 18:41:40 | 🍀 Mike Taylor 🍀 |
| 103 | 2023-11-22 13:48:09 | Rachel Munro |
| 104 | 2023-11-23 09:40:16 | Sue Fiddes |
| 105 | 2023-11-20 18:27:04 | Charlene Mcbride |
| 106 | 2023-11-24 08:04:30 | Andy Graham |
| 107 | 2023-11-21 07:49:33 | Ray Huldal |
| 108 | 2023-11-23 08:32:42 | Michael Beaton |
| 109 | 2023-11-22 23:41:14 | Robert Thompson |
| 110 | 2023-11-22 21:19:46 | Della Hetherington |
| 111 | 2023-11-22 12:01:20 | Shelley M |
| 112 | 2023-11-21 13:53:36 | Elaine Cook |
| 113 | 2023-11-26 21:39:13 | Shaun Craig |
| 114 | 2023-11-23 17:14:49 | Mambo number 5 |
| 115 | 2023-11-24 10:26:35 | Brendan Gallagher |
| 116 | 2023-11-23 10:08:02 | Thomas Frisken |
| 117 | 2023-11-23 09:13:56 | Joanne Milne |
| 118 | 2023-11-21 09:52:25 | Gee |
| 119 | 2023-11-22 15:03:18 | Morag Petrie |
| 120 | 2023-11-24 08:15:13 | Andrea Garden |
| 121 | 2023-11-22 21:37:09 | Debbie Lawrence |
| 122 | 2023-11-23 16:42:26 | Cheryl Johnston |
| 123 | 2023-11-22 14:24:56 | Jayne Kidd |
| 124 | 2023-11-23 23:08:55 | Tony Allan |
| 125 | 2023-11-22 18:17:00 | Lynne Cameron |
| 126 | 2023-11-22 20:30:17 | Viktorija |
| 127 | 2023-11-20 17:47:22 | Aaron Tennant |
| 128 | 2023-11-22 20:30:17 | Viktorija |
| 129 | 2023-11-26 21:36:32 | Dainius Grigonis |
| 130 | 2023-11-22 12:54:09 | Audrey Wilson |
| 131 | 2023-11-21 09:37:10 | Irene McLean |
| 132 | 2023-11-22 10:00:42 | Angeline Simpson |
| 133 | 2023-11-24 09:34:01 | Vicky Wynn |
| 134 | 2023-11-23 08:39:29 | Selina Booth |
| 135 | 2023-11-23 23:36:36 | Woweeeeeee it's meeeeeeee!!! |
| 136 | 2023-11-22 13:54:07 | David Mirrey |
| 137 | 2023-11-21 18:41:40 | 🍀 Mike Taylor 🍀 |
| 138 | 2023-11-22 21:34:02 | Peter White |
| 139 | 2023-11-24 09:43:34 | Racheal Robertson |
| 140 | 2023-11-20 17:15:42 | Never win a feckin thing 🤯 |
| 141 | 2023-11-22 20:07:37 | Jennifer Nicoll |
| 142 | 2023-11-21 18:17:12 | Grace Robb |
| 143 | 2023-11-23 17:15:55 | Lee Noble |
| 144 | 2023-11-26 21:06:04 | Neil Mcwhinnie |
| 145 | 2023-11-22 12:05:04 | Paul Guest |
| 146 | 2023-11-22 22:04:52 | James Duxbury |
| 147 | 2023-11-23 17:53:13 | Shaun Craig |
| 148 | 2023-11-22 12:38:19 | Robert CLARK |
| 149 | 2023-11-20 16:45:29 | gmcm82 |
| 150 | 2023-11-20 17:18:04 | Arlene Smith |
| 151 | 2023-11-23 18:13:33 | Katie Greig |
| 152 | 2023-11-22 14:12:06 | Brendan Gallagher |
| 153 | 2023-11-22 21:37:09 | Debbie Lawrence |
| 154 | 2023-11-22 12:00:46 | Kevin Farquhar |
| 155 | 2023-11-23 21:40:57 | William Collins |
| 156 | 2023-11-21 18:41:40 | 🍀 Mike Taylor 🍀 |
| 157 | 2023-11-20 17:15:42 | Never win a feckin thing 🤯 |
| 158 | 2023-11-22 20:38:20 | John Roy |
| 159 | 2023-11-22 17:48:28 | Gillian Hutchison |
| 160 | 2023-11-22 10:18:59 | Dean Ross |
| 161 | 2023-11-21 13:53:36 | Elaine Cook |
| 162 | 2023-11-20 22:20:56 | Stevie Lyon |
| 163 | 2023-11-20 23:56:26 | Stewartie |
| 164 | 2023-11-20 21:01:01 | Tracy Moeller |
| 165 | 2023-11-22 17:53:02 | linda butler |
| 166 | 2023-11-20 16:42:22 | 🏵🌼🏵 Copie 65 🏵🌼🏵 |
| 167 | 2023-11-22 13:59:47 | John John |
| 168 | 2023-11-20 18:21:37 | Janey Christiaens |
| 169 | 2023-11-21 12:24:03 | Wee Lisa 🤍 |
| 170 | 2023-11-22 11:34:31 | Candy Turner |
| 171 | 2023-11-23 22:09:27 | Arlene Bonner |
| 172 | 2023-11-22 19:26:42 | Ian Robb |
| 173 | 2023-11-21 19:37:29 | I PEE SQUINT 😄 |
| 174 | 2023-11-26 21:39:13 | Shaun Craig |
| 175 | 2023-11-23 22:59:43 | And ehhhh |
| 176 | 2023-11-23 09:47:04 | Dainius Jurgilas |
| 177 | 2023-11-23 18:56:20 | krisjanis Majevskis |
| 178 | 2023-11-23 00:56:43 | Kristopher Maclean |
| 179 | 2023-11-21 12:52:13 | David Clark (Buckie) |
| 180 | 2023-11-20 16:52:39 | Brent Lawson |
| 181 | 2023-11-26 21:06:04 | Neil Mcwhinnie |
| 182 | 2023-11-26 21:35:09 | Phil |
| 183 | 2023-11-20 17:54:27 | Mhairi Robertson |
| 184 | 2023-11-23 12:51:11 | Ma McKenzie |
| 185 | 2023-11-23 17:53:13 | Shaun Craig |
| 186 | 2023-11-23 17:57:38 | Alison Bonnar |
| 187 | 2023-11-23 18:07:36 | Christine c |
| 188 | 2023-11-23 17:25:40 | Selina Mactavish |
| 189 | 2023-11-22 16:07:31 | Nick Tough |
| 190 | 2023-11-21 20:38:56 | Katherine Kerr |
| 191 | 2023-11-22 20:40:15 | Simon Duncan |
| 192 | 2023-11-21 19:37:29 | I PEE SQUINT 😄 |
| 193 | 2023-11-22 18:04:21 | Paula Roberts |
| 194 | 2023-11-26 21:36:32 | Dainius Grigonis |
| 195 | 2023-11-22 11:34:31 | Candy Turner |
| 196 | 2023-11-22 13:45:16 | Kimbers |
| 197 | 2023-11-22 11:34:31 | Candy Turner |
| 198 | 2023-11-23 18:58:15 | Andyt |
| 199 | 2023-11-21 21:52:05 | Lucy Hales-Maver |
| 200 | 2023-11-22 12:46:23 | Susan Walker |
| 201 | 2023-11-23 22:08:02 | Sarah Stewart |
| 202 | 2023-11-21 18:17:12 | Grace Robb |
| 203 | 2023-11-23 22:45:29 | Mike Fraser |
| 204 | 2023-11-22 13:52:29 | James Fleming |
| 205 | 2023-11-22 11:40:54 | Lewis Macdonald ⭐✨✨ |
| 206 | 2023-11-22 20:14:32 | Edward Brackpool |
| 207 | 2023-11-21 12:48:25 | Peter Ferries |
| 208 | 2023-11-20 21:19:07 | Vikki Taylor |
| 209 | 2023-11-22 19:02:21 | Elizabeth Hicks |
| 210 | 2023-11-23 17:53:13 | Shaun Craig |
| 211 | 2023-11-22 11:14:01 | George Stuart |
| 212 | 2023-11-21 13:53:36 | Elaine Cook |
| 213 | 2023-11-21 22:09:44 | Robbie moore |
| 214 | 2023-11-23 18:35:48 | Michele Gordon |
| 215 | 2023-11-22 11:47:23 | Martin Hawxwell |
| 216 | 2023-11-23 17:53:13 | Shaun Craig |
| 217 | 2023-11-22 15:18:55 | Mania M |
| 218 | 2023-11-22 16:18:13 | Gary Hinton |
| 219 | 2023-11-22 12:58:02 | Allison Reid |
| 220 | 2023-11-23 08:32:42 | Michael Beaton |
| 221 | 2023-11-20 19:14:38 | James Henderson |
| 222 | 2023-11-22 16:08:19 | stevie |
| 223 | 2023-11-23 21:18:59 | martin cran |
| 224 | 2023-11-20 16:41:05 | Erin Lodge |
| 225 | 2023-11-23 22:10:45 | Jenna A Munro |
| 226 | 2023-11-24 06:45:08 | Bruce Reid |
| 227 | 2023-11-22 20:51:36 | Mateusz Chomin |
| 228 | 2023-11-23 17:53:13 | Shaun Craig |
| 229 | 2023-11-23 21:59:39 | Shelley M |
| 230 | 2023-11-20 21:43:27 | Peter White |
| 231 | 2023-11-22 06:03:38 | Bibi Kingham |
| 232 | 2023-11-21 22:09:44 | Robbie moore |
| 233 | 2023-11-20 16:42:22 | 🏵🌼🏵 Copie 65 🏵🌼🏵 |
| 234 | 2023-11-21 11:07:53 | Morag Brown |
| 235 | 2023-11-22 11:14:32 | Kathleen Gabriel |
| 236 | 2023-11-23 12:31:33 | Jack Floyd |
| 237 | 2023-11-22 12:58:02 | Allison Reid |
| 238 | 2023-11-20 16:42:22 | 🏵🌼🏵 Copie 65 🏵🌼🏵 |
| 239 | 2023-11-22 13:54:07 | David Mirrey |
| 240 | 2023-11-22 17:25:43 | Charlie Hunk |
| 241 | 2023-11-23 17:53:13 | Shaun Craig |
| 242 | 2023-11-23 22:09:45 | Sharon Arthur |
| 243 | 2023-11-22 11:16:48 | ☘️Bex☘️ |
| 244 | 2023-11-22 14:12:06 | Brendan Gallagher |
| 245 | 2023-11-23 18:56:20 | krisjanis Majevskis |
| 246 | 2023-11-23 08:32:42 | Michael Beaton |
| 247 | 2023-11-22 16:08:19 | stevie |
| 248 | 2023-11-21 09:16:41 | Shawn Brown |
| 249 | 2023-11-23 20:23:12 | JT |
| 250 | 2023-11-22 16:59:41 | Shona Taylor |
| 251 | 2023-11-23 08:45:24 | Marc Suttar |
| 252 | 2023-11-22 12:37:34 | AnneMarie Murison |
| 253 | 2023-11-21 10:12:54 | Robbie Robertson |
| 254 | 2023-11-20 17:18:04 | Arlene Smith |
| 255 | 2023-11-20 19:14:38 | James Henderson |
| 256 | 2023-11-22 19:02:21 | Elizabeth Hicks |
| 257 | 2023-11-22 20:30:17 | Viktorija |
| 258 | 2023-11-22 11:40:54 | Lewis Macdonald ⭐✨✨ |
| 259 | 2023-11-22 11:40:54 | Lewis Macdonald ⭐✨✨ |
| 260 | 2023-11-20 17:58:56 | George Lovie |
| 261 | 2023-11-21 21:58:54 | John Maver |
| 262 | 2023-11-26 21:02:36 | Barry Ritchie |
| 263 | 2023-11-21 18:41:40 | 🍀 Mike Taylor 🍀 |
| 264 | 2023-11-22 15:55:22 | Paul Elder |
| 265 | 2023-11-23 17:57:38 | Alison Bonnar |
| 266 | 2023-11-22 21:27:08 | Michael Tempest |
| 267 | 2023-11-21 21:08:03 | Lewis Macdonald ⭐✨✨ |
| 268 | 2023-11-23 17:14:49 | Mambo number 5 |
| 269 | 2023-11-23 09:47:04 | Dainius Jurgilas |
| 270 | 2023-11-20 16:46:08 | David Allan |
| 271 | 2023-11-20 21:43:27 | Peter White |
| 272 | 2023-11-22 14:12:06 | Brendan Gallagher |
| 273 | 2023-11-22 09:53:03 | emma |
| 274 | 2023-11-20 17:47:22 | Aaron Tennant |
| 275 | 2023-11-23 22:20:12 | Jacqueline Mills |
| 276 | 2023-11-22 18:17:00 | Lynne Cameron |
| 277 | 2023-11-20 17:22:26 | Phil Wood 🏴󠁧󠁢󠁳󠁣󠁴󠁿 |
| 278 | 2023-11-26 21:39:13 | Shaun Craig |
| 279 | 2023-11-22 15:05:53 | Caitlin Gordon |
| 280 | 2023-11-26 21:03:49 | Mambo number 5 |
| 281 | 2023-11-26 21:06:04 | Neil Mcwhinnie |
| 282 | 2023-11-23 22:08:02 | Sarah Stewart |
| 283 | 2023-11-22 18:23:12 | Caroline Smith |
| 284 | 2023-11-24 06:42:06 | Richard Pirie |
| 285 | 2023-11-22 22:11:46 | Connor Clark |
| 286 | 2023-11-23 10:08:02 | Thomas Frisken |
| 287 | 2023-11-20 19:06:33 | James Noble |
| 288 | 2023-11-22 15:03:18 | Morag Petrie |
| 289 | 2023-11-21 18:17:12 | Grace Robb |
| 290 | 2023-11-20 21:43:27 | Peter White |
| 291 | 2023-11-21 11:07:53 | Morag Brown |
| 292 | 2023-11-22 20:40:15 | Simon Duncan |
| 293 | 2023-11-24 04:37:08 | Corrina McCormack |
| 294 | 2023-11-26 21:08:37 | S Taylor |
| 295 | 2023-11-21 20:06:41 | Derek Crichton |
| 296 | 2023-11-20 17:15:42 | Never win a feckin thing 🤯 |
| 297 | 2023-11-23 21:40:57 | William Collins |
| 298 | 2023-11-22 18:07:31 | John Duncan |
| 299 | 2023-11-22 13:11:54 | Donna Macdonald |
| 300 | 2023-11-23 22:45:29 | Mike Fraser |
| 301 | 2023-11-22 16:34:53 | This time surely |
| 302 | 2023-11-20 21:43:27 | Peter White |
| 303 | 2023-11-20 17:15:42 | Never win a feckin thing 🤯 |
| 304 | 2023-11-23 10:15:26 | Lindsay Fleming |
| 305 | 2023-11-26 21:39:13 | Shaun Craig |
| 306 | 2023-11-20 19:14:38 | James Henderson |
| 307 | 2023-11-26 21:12:42 | Kate Hamilton |
| 308 | 2023-11-23 17:53:13 | Shaun Craig |
| 309 | 2023-11-23 22:01:57 | Jenna Barnes |
| 310 | 2023-11-22 22:16:36 | Andrew Smith |
| 311 | 2023-11-24 10:26:35 | Brendan Gallagher |
| 312 | 2023-11-22 13:52:29 | James Fleming |
| 313 | 2023-11-20 22:55:03 | Simon Mackay |
| 314 | 2023-11-23 17:53:13 | Shaun Craig |
| 315 | 2023-11-24 06:47:47 | Hazel McCann |
| 316 | 2023-11-22 13:54:07 | David Mirrey |
| 317 | 2023-11-23 12:53:47 | Paula McDonald |
| 318 | 2023-11-26 21:36:32 | Dainius Grigonis |
| 319 | 2023-11-20 21:43:27 | Peter White |
| 320 | 2023-11-22 13:54:07 | David Mirrey |
| 321 | 2023-11-22 17:38:33 | Little miss unlucky |
| 322 | 2023-11-23 22:05:22 | Nikki Jeffels |
| 323 | 2023-11-22 10:05:35 | Mambo number 5 |
| 324 | 2023-11-21 18:17:12 | Grace Robb |
| 325 | 2023-11-23 15:58:53 | Michelle Mooney |
| 326 | 2023-11-22 19:02:21 | Elizabeth Hicks |
| 327 | 2023-11-23 08:54:24 | A90 |
| 328 | 2023-11-22 10:08:44 | Greg Simpson |
| 329 | 2023-11-22 21:34:02 | Peter White |
| 330 | 2023-11-21 10:17:24 | Snazzy Yazzy 💜 |
| 331 | 2023-11-23 09:13:19 | Alison Murray |
| 332 | 2023-11-21 22:09:44 | Robbie moore |
| 333 | 2023-11-21 18:41:40 | 🍀 Mike Taylor 🍀 |
| 334 | 2023-11-22 14:43:48 | Michael Kelly |
| 335 | 2023-11-22 12:37:34 | AnneMarie Murison |
| 336 | 2023-11-22 22:27:20 | Kelly Garden |
| 337 | 2023-11-23 15:58:53 | Michelle Mooney |
| 338 | 2023-11-23 22:05:23 | Claire Gordon |
| 339 | 2023-11-23 22:14:29 | The winners winner |
| 340 | 2023-11-20 19:42:03 | Michael Carr |
| 341 | 2023-11-22 20:14:32 | Edward Brackpool |
| 342 | 2023-11-23 17:53:13 | Shaun Craig |
| 343 | 2023-11-24 10:05:59 | William Macgillivray |
| 344 | 2023-11-21 18:41:40 | 🍀 Mike Taylor 🍀 |
| 345 | 2023-11-26 21:19:07 | Michelle Mackie |
| 346 | 2023-11-23 20:03:00 | Brenda Goodall |
| 347 | 2023-11-20 17:58:56 | George Lovie |
| 348 | 2023-11-20 18:21:37 | Janey Christiaens |
| 349 | 2023-11-22 22:40:42 | David Geddes |
| 350 | 2023-11-22 04:29:52 | Carole Buchanan |
| 351 | 2023-11-23 22:22:07 | Elaine G |
| 352 | 2023-11-21 20:15:49 | Luke Kelly |
| 353 | 2023-11-22 20:14:32 | Edward Brackpool |
| 354 | 2023-11-22 12:37:34 | AnneMarie Murison |
| 355 | 2023-11-20 17:23:40 | Jennifer Murchie |
| 356 | 2023-11-20 18:07:29 | Ross Urquhart |
| 357 | 2023-11-26 21:36:32 | Dainius Grigonis |
| 358 | 2023-11-22 13:29:43 | Paul Lawton |
| 359 | 2023-11-23 22:16:34 | David Henry |
| 360 | 2023-11-24 07:42:38 | Sandra Summers |
| 361 | 2023-11-20 18:42:39 | Zoe Bicocchi |
| 362 | 2023-11-23 08:32:44 | Jane Evans |
| 363 | 2023-11-22 20:30:17 | Viktorija |
| 364 | 2023-11-22 18:46:07 | Jacqui Aiken |
| 365 | 2023-11-23 09:03:16 | Selina Chan |
| 366 | 2023-11-22 18:01:56 | Ian Smart |
| 367 | 2023-11-22 16:03:42 | Catherine Johnston |
| 368 | 2023-11-23 16:37:26 | GLEN GRIFFITHS |
| 369 | 2023-11-23 18:00:13 | Mary Beattie |
| 370 | 2023-11-23 22:59:43 | And ehhhh |
| 371 | 2023-11-23 17:53:13 | Shaun Craig |
| 372 | 2023-11-23 22:05:22 | Nikki Jeffels |
| 373 | 2023-11-23 18:28:43 | Layneyforthewin |
| 374 | 2023-11-22 13:28:23 | Michael Sturrock |
| 375 | 2023-11-20 21:43:27 | Peter White |
| 376 | 2023-11-21 21:03:16 | Stuart Skene |
| 377 | 2023-11-22 09:50:32 | Sandra Kuszpit |
| 378 | 2023-11-20 22:34:19 | Keith Berry |
| 379 | 2023-11-22 12:21:49 | Neil allan |
| 380 | 2023-11-20 16:49:53 | Christine Rubilar |
| 381 | 2023-11-26 21:39:13 | Shaun Craig |
| 382 | 2023-11-23 17:18:24 | Donald Wilson |
| 383 | 2023-11-23 06:08:45 | Kathryn Metcalfe |
| 384 | 2023-11-21 11:03:23 | Granda Graeme 1971 |
| 385 | 2023-11-24 01:39:18 | Gwen McIntosh |
| 386 | 2023-11-22 10:05:09 | Alexis Souter |
| 387 | 2023-11-22 10:12:30 | Gill Mitchell <3 <3 |
| 388 | 2023-11-21 21:05:20 | Tina Stephen |
| 389 | 2023-11-22 15:55:22 | Paul Elder |
| 390 | 2023-11-23 18:35:48 | Michele Gordon |
| 391 | 2023-11-26 21:03:49 | Mambo number 5 |
| 392 | 2023-11-22 10:44:29 | Keith Slocombe |
| 393 | 2023-11-23 14:04:52 | Craig |
| 394 | 2023-11-21 13:24:31 | Wendy Clark |
| 395 | 2023-11-23 23:41:02 | Owen's Mummy |
| 396 | 2023-11-22 16:26:12 | Jill Taylor |
| 397 | 2023-11-21 14:19:02 | Kathleen Gellie |
| 398 | 2023-11-22 13:28:23 | Michael Sturrock |
| 399 | 2023-11-26 21:06:04 | Neil Mcwhinnie |
| 400 | 2023-11-23 10:49:40 | Christine Rubilar |
793 Left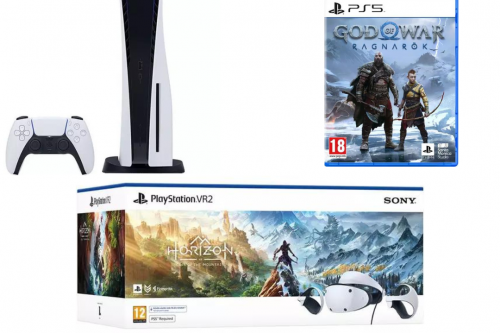 1158 Left
394 Left